To further support downtown's vibrant nighttime economy, the City of Orlando just launched a Rideshare Hub pilot program aimed at enhancing the downtown experience and improving traffic and safety in the area.
The new hubs, a first of its kind transportation concept in the nation, offers dedicated pick-up lanes for cabs and rideshare drivers to help more efficiently move people out of downtown during late night hours.
Locations and Features
Magnolia Avenue, near Heritage Square
public restrooms
enhanced lighting
dedicated security
mobile food vending
Gertrude's Avenue, near Jefferson and Washington Streets
enhanced lighting
dedicated security
public restrooms (coming)
mobile food vending
Operations
Friday and Saturday nights
Midnight to 3 a.m.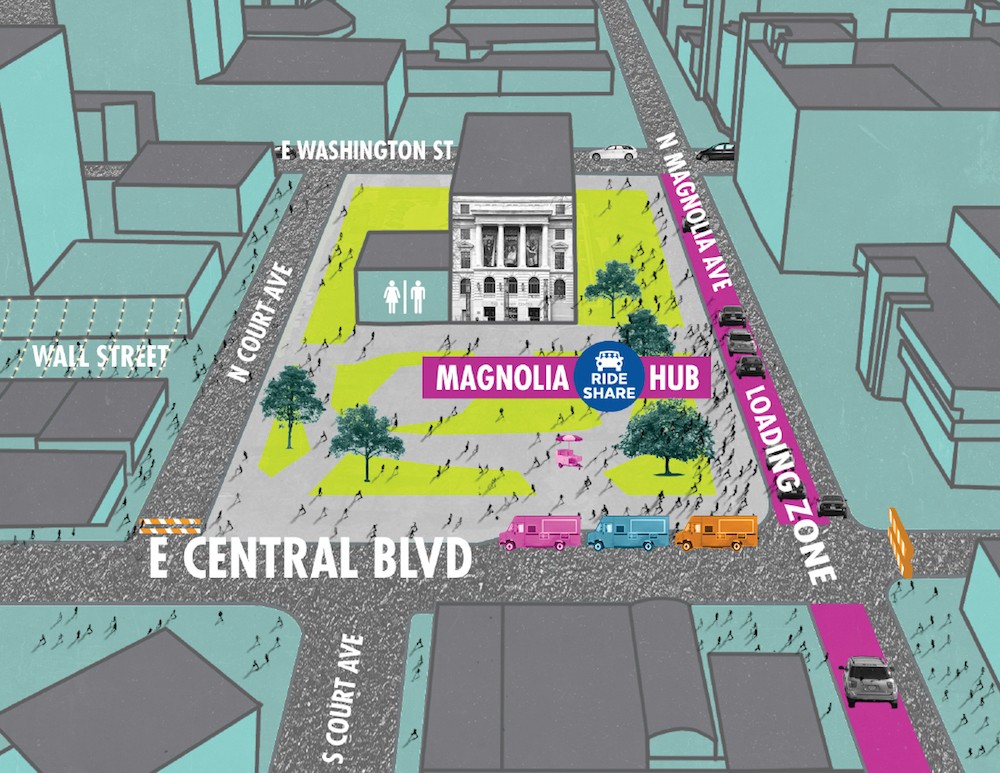 The two Rideshare Hubs are part of a six-month pilot program. The hours of operation are based on data showing peak times in downtown when there may be traffic issues. Some of these issues may be caused by road closures which can lead to navigation confusion for both downtown patrons and drivers, therefore causing congestion. The goal of the hubs is to reduce this traffic issue.
The city's Downtown Development Board/Community Redevelopment Agency Nighttime Economy Manager, Dominique Greco, is spearheading the development of this hub concept for the city, and brought together rideshare companies, Lyft and Uber, as partners on the pilot. Each company will create a functionality within their individual platforms to direct rideshare drivers and users to the hub closest to them when exiting downtown on Friday and Saturday nights.
Source: Dominique Greco – Nighttime Economy Manager
Video: Wesh-2 News