ORLANDO, FL
Krispy Kreme Doughnuts Supports Kids' Sweet Dreams
Krispy Kreme Customers Can Make an In-Store Donation to Give Kids The World Village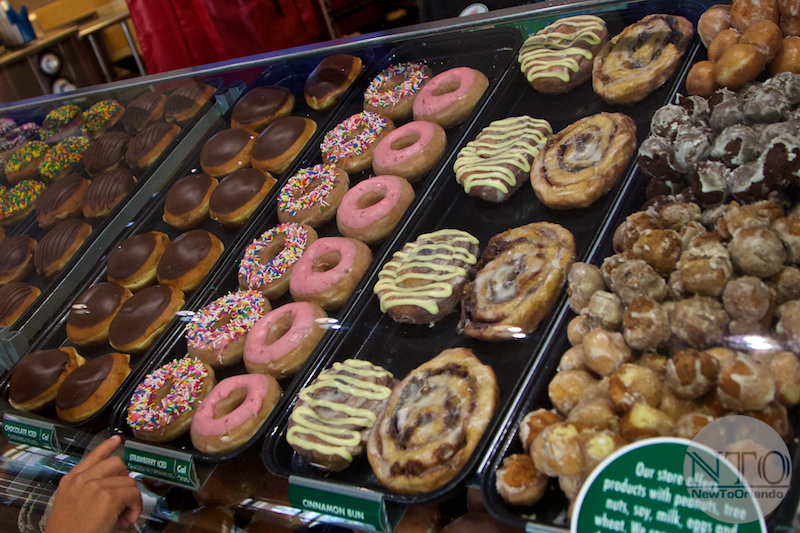 Central Florida's Krispy Kreme locations are helping to make kids' sweet dreams come true. In partnership with Give Kids The World Village, the Winter Park, Millenia, Kissimmee, Melbourne and Daytona Beach Krispy Kreme shops are collecting donations to benefit children with life-threatening illnesses.
"We consider it a privilege to support Give Kids The World," says Jenny Bellanca, vice president of operations for Florida Family Foods LLC. "Krispy Kreme Doughnuts is proud and inspired by this important community partnership that will help make children's dreams come true while fostering hope and happiness for their families."
March 1-31, 2018, Krispy Kreme customers have the opportunity to make a $1 or $5 donation at checkout. A paper heart pin-up certificate will be displayed in-store throughout the campaign, in recognition of support. One hundred percent of the proceeds will benefit Give Kids The World Village. As an additional sweet treat, all guests who purchase a pin-up will receive a FREE Original Glazed® doughnut.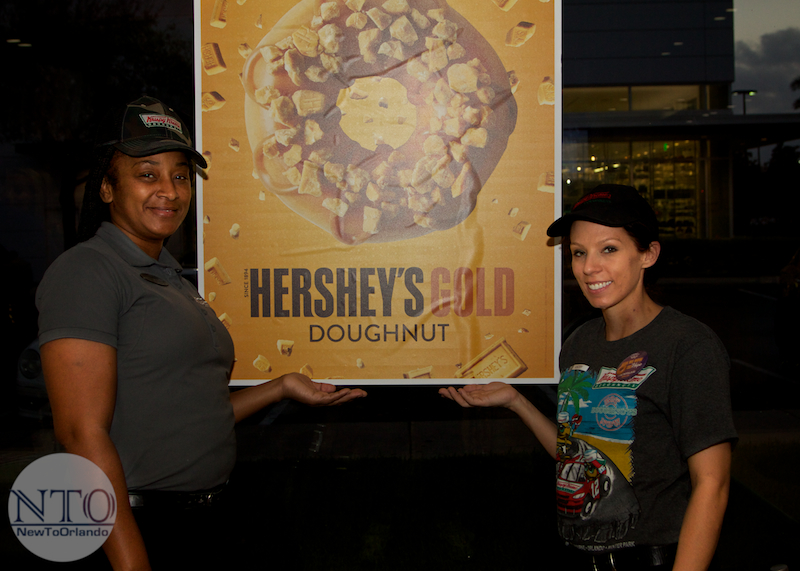 1031 S. Orlando Avenue (17-92), Winter Park, FL  32789
4080 Millenia Blvd., Orlando, FL 32939
5310 W. Irlo Bronson Memorial Highway, Kissimmee, FL  34746
(192 – Mile Marker 11.5)
2040 N Wickham Rd, Melbourne, FL 32935
980 W Intl. Speedway Blvd, Daytona Beach, FL 32114
–
We would personally like to thank Krispy Kreme Millenia & Give Kids The World for inviting us to the "Tasting Event" and for all of the great samples, especially the Oreo Chillers and the new Hershey's Gold Doughnut. That was Amazing!!!
---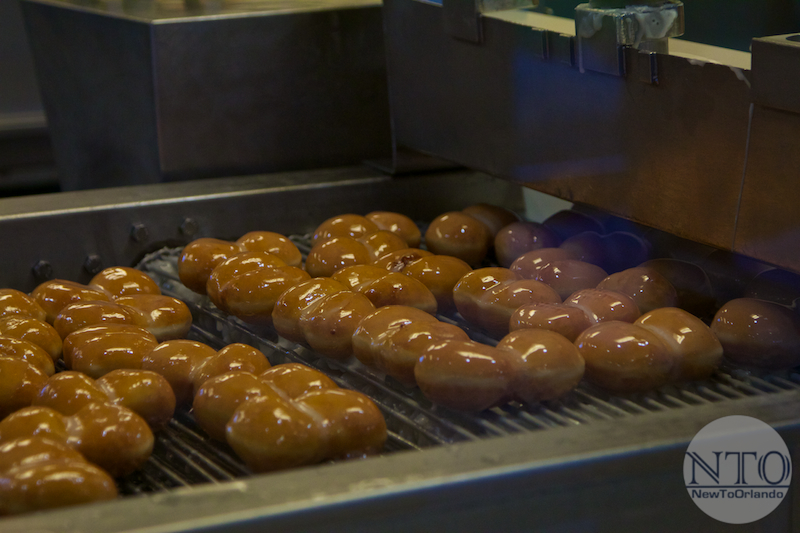 About Krispy Kreme Doughnut Corporation
Krispy Kreme Doughnut Corporation is a global retailer of premium-quality sweet treats, including its signature Original Glazed doughnut. Headquartered in Winston-Salem, N.C., the Company has offered the highest-quality doughnuts and great-tasting coffee since it was founded in 1937. Krispy Kreme Doughnuts is proud of its Fundraising program, which for decades has helped non-profit organizations raise millions of dollars in needed funds. Krispy Kreme doughnuts can be found in approximately 12,000 grocery, convenience and mass merchant stores in the U.S. The Company has more than 1,300 retail shops in 31 countries. Connect with Krispy Kreme Doughnuts at www.KrispyKreme.com, or on one of its many social media channels, including www.Facebook.com/KrispyKreme, and www.Twitter.com/KrispyKreme.
About Florida Family Foods LLC – Krispy Kreme Central Florida
With more than three decades of expertise as an authorized franchisee of Krispy Kreme Doughnut Corporation, Florida Family Foods is a second-generation, family-owned business successfully operating Krispy Kreme shops throughout Central Florida to include Melbourne, Daytona Beach, Winter Park, Millenia and Kissimmee. Florida Family Foods earned national recognition for the brand's "most innovative local relationship marketing program" in 2014 and continues to partner with numerous non-profit organizations and community-based programs annually.
About Give Kids The World Village
Give Kids The World Village (GKTW) is an 84-acre, non-profit resort in Central Florida that creates magical memories for children with critical illnesses and their families. GKTW provides accommodations at its storybook resort, donated attractions tickets, meals and more for a weeklong, cost-free dream vacation. With the help of many generous individuals, corporations and partnering wish-granting organizations, Give Kids The World Village has welcomed more than 156,000 families from all 50 states and over 75 countries.