Epic Expos, Inc. is bringing the Florida Kids and Family Expo back to the Orange County Convention Center on August 20-21, 2022. Presented by Orlando Health, the 7th Annual Florida Kids and Family Expo is brought to you by two Central Florida moms that work to connect families to businesses, schools, products, services and entertainment in the Central Florida area. Parents are all short on time and the Florida Kids and Family Expo can assist parents, grandparents and caregivers with finding resources in their community.
Other sponsors of this epic expo include Florida Film Academy, Kidiverse, Seminole County Public Schools, Florida KidCare, and more. With over 150 exhibitors slated to participate in this event, we will once again connect families to opportunities within the Central Florida community. It's a full day of fun and discovery for families!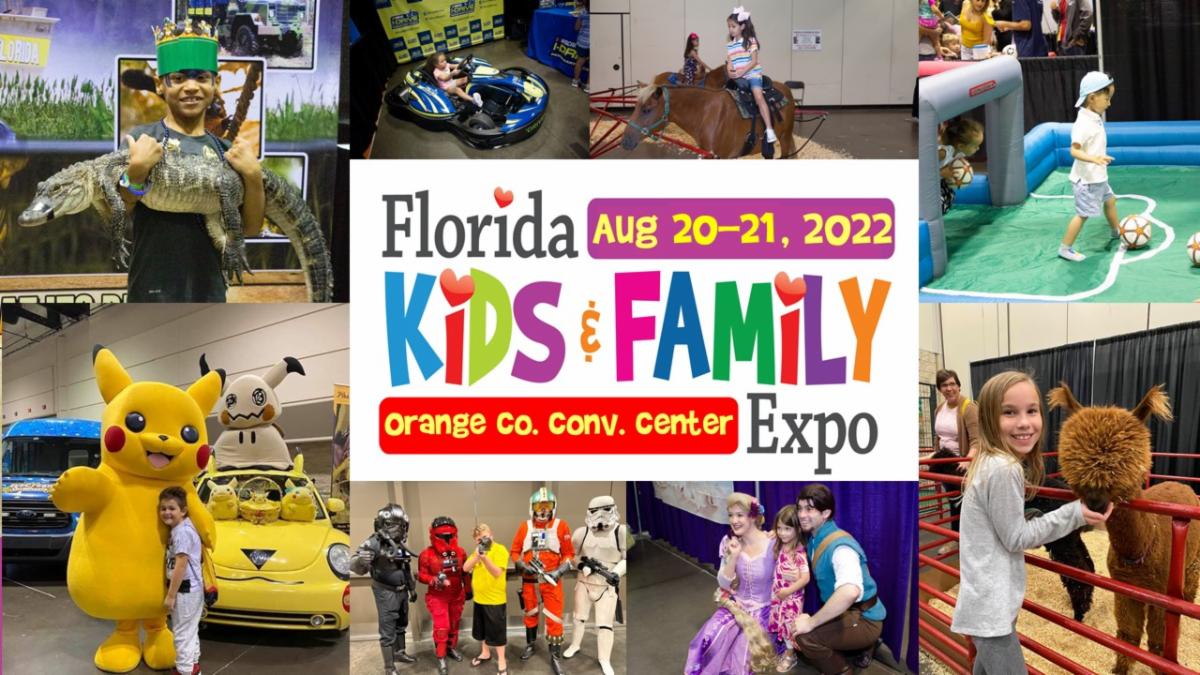 What can families expect? While parents are exploring ideas for their families, kids can enjoy pony rides, a petting zoo, Star Wars light saber training. magic shows, character meet and greets, animal interactions, four stages of entertainment including aerial acts and a wresting ring, giveaways, and so much more. Pregnant families and new families can check out The Baby Zone with ideas, products, and resources for families with babies too!
COST: For less than the cost of going to the movies, families can enjoy a full day of family fun at THE CAN'T MISS FAMILY EVENT OF THE YEAR! Parents can secure tickets to Central Florida's Largest PLAY-date at MyCentralFloridaFamily.com/orlando-expo for $8 in advance (ages 3+). Tickets are $15 each at the door. Parking is discounted to $10.
See in Events Calendar