TAVARES, FL
This magical experience takes you and your children to the North Pole on board an actual train ride that recreates The Polar Express movie. You will have your golden ticket punched by the conductor, experience the dancing chefs who will serve cocoa and a tasty treat, interact with the hobo and other characters from the movie, and enjoy a reading of the classic children's book The Polar Express by Chris Van Allsburg. Upon arrival at the North Pole, Santa Claus and his elves will climb aboard and visit with each child, who will receive a silver bell from Santa's sleigh as the first gift of Christmas. After a rousing series of Christmas caroling, you will return to Tavares and reality with a renewed sense of Christmas joy. The Polar Express TM is a Warner Brothers licensed, music filled theatrical recreation of the movie that has become a Christmas tradition.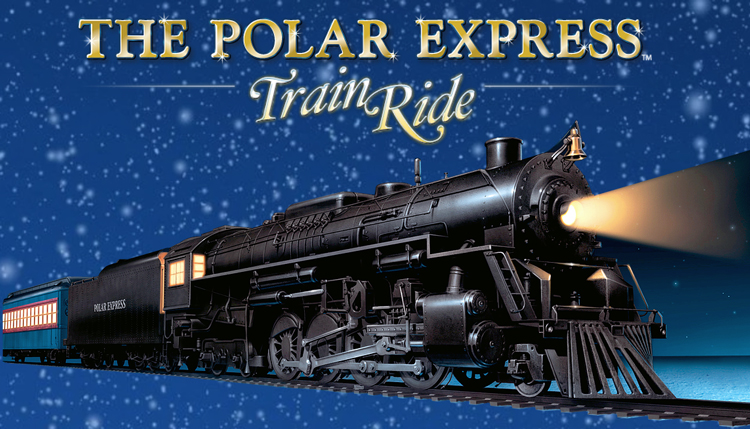 Immerse yourself even more in the magic of your ride. Wear your pajamas, just like the kids on the train in the movie! It is a long way from central Florida to the North Pole, but the Polar Express TM train ride can take you there and back in a little over an hour. Well, ya' comin'?
THE POLAR EXPRESS™ Train Ride departs from and returns to Tavares, Florida. Passengers are required to arrive approximately one hour before their listed departure time and check in at the designated Will Call area located near the station.
See Events Calendar